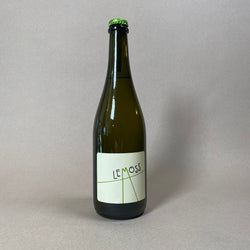 LeMoss Frizzante | Unfiltered Glera | Veneto
A sparkling Glera, made in the Prosecco region - its not Prosecco because its made using age old methods, in the bottle with indigenous yeasts. But it'll taste very familiar. 
Cloudy, gently frizzante, dry, and slightly sour; this is a really unusual sparkling. Incredibly refreshing, mineral and thirst quenching. Aromas of freshly baked bread crusts, summer flowers, some apples, subtle citrus and a dry, long finish. 
- Glera
- Unfiltered
- Vegan
- 75cl - 11% vol